Welcome to BARE MAN Masterclass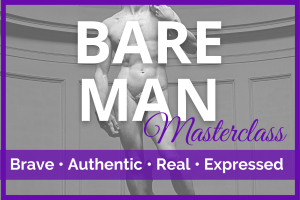 Welcome!

I'm so happy to have you here!
Congratulations! You've already taken the first step… You are here.
You are here because of your willingness to do what needs doing to let go of insecurities and self judgment so you can access your bare power: be Brave, show up Authentically, keep it Real and confidently Express yourself. 
Download the BARE MAN Workbook and let's begin!
Be Yourself to Free Yourself
Take this Course